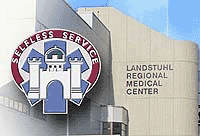 Please show your support for our wounded soldiers at Landstuhl Regional Medical Center (LRMC), Germany.

Landstuhl Regional Medical Center (LRMC), the largest American hospital outside the United States, is where the majority of our wounded soldiers are directly transferred to from the field while serving in the Middle East, Persian Gulf areas and Europe. To help, visit Landstuhl Hospital Care Project
Faces of the Fallen - US Fatalities in Iraq and Afghanistan with Current Updates


VETERANS (ALSO SEE NOANIE'S PTSD RESOURCE PAGE)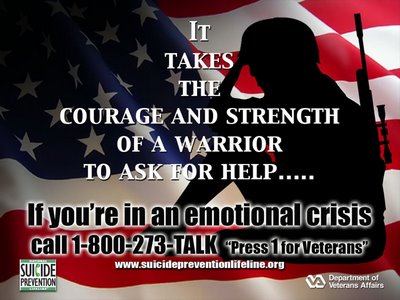 Veterans Suicide Prevention Hotline 1-800-273-TALK (8255), Vets Press 1
Veterans Crisis Online Chat (Look at bottom right for button to chat)
Military Exits Veterans, Spouses and Dependents Seeking Employment
The VA
GI Go Fund Provides transition assistance to Veterans to include educational assistance, emergency financial assistance as well as guidance through the VA process.
Veteran Love Helps military Veterans by providing temporary housing, counseling and emergency financial aid.
Marine for Life Provides assistance to transitioning Marines
Our Forgotten Warriors Provides family support services, PTSD counseling, emergency funding and reintegrating programs.
Mesothelioma Symptoms
Mesothelioma Fund Veterans
Mesothelioma Group: VA Assistance Info
https://mesothelioma.net/ recommended by vet
My Health E Vet
Youtube Video My Health E Vet by the VA promoting an important service for Veterans to improve their overall healthcare as well as provide improved services to our Veterans through a secure web server.
Veterans of Foreign Wars (VFW)
The American Legion
Vets For Justice
American Veterans for Equal Rights Supporting LGBT Vets
Center for Women Veterans
Military Women Online
National Coalition for Homeless Vets
Guardian Angels for Soldiers Pet supports vets to ensure pets are reunited with their owners following unforeseen medical and/or homeless hardship situation.
Children of Vietnam Vets Webring
Retired Enlisted Association (The) (GS)
Veterans of Modern Warfare
www.IndianaMilitary.org
National WWII Memorial electronic World War II Registry, search the database for other WWII veterans.
Listen to the music of WWII
Veterans Network the first inter-television Network dedicated to the men and women who have served and sacrificed for our nation's Freedom.
Veterans Families United Free PTSD e-booklet and other resources
http://operationdignity.org/ for homeless veterans in Alameda County, Ca
Veteran's Guide to Driving and Transportation
legal/mesothelioma-lawsuits/
Best Business For Veterans
Job Search Resources for Veterans and Military Families
Hearing Health For Veterans
Creating a Peaceful Home To Improve Mental Health for Veterans
Vet jobs in security and defense
Veterans and Homelessness
Motorcycle/bike-therapy-safety-veterans-miltary
Outdoor-wilderness-therapy-guide
Veterans Grant Contest
How Addiction Affects Our Veterans
Vision Care For Veterans
Dental Resources For Veterans
War Veteran Memorials Guide
Combat Trauma In Veterans
Home Repair Grants For Veterans
Free self-help / audio downloads at PatriotOutreach.org Patriot Outreach downloads are available to all Military Service Men, Women, Retirees, Veterans, Government Civilians, Battlefield Contractors and their Families.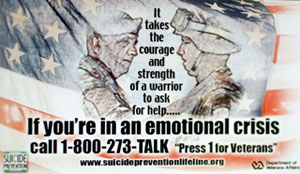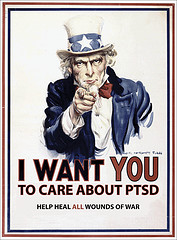 (CLICK THIS LINK TO SEE NOANIE'S PTSD PAGE WITH MORE PTSD RESOURCES)


POW MIA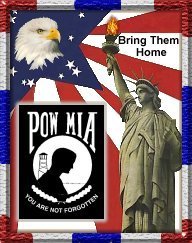 War-veterans.org POW MIA

American Ex-Prisoners of War

American Ex-Prisoner of War Links

Operation Just Cause Webring 100s of sites

Operation Carry The Flame POW*MIA

POW/MIA Database

Coalition of Families Korean Cold War

Federal Research Division - POW/MIA

Task Force Omega, Inc

Lima Site 85

POW/MIA FOIA Litigation Account

National pow-mia-recognition-day

POW MIA Scrolling Memorial

Facebook POW MIA

About Noanie TOP



Thank you everyone for caring for our troops, they need our prayers, support and love..... Love to you all, Noanie

Support our Troops! Together we CAN do it!

For more info about Noanie click here.



TOP



Join Noanie.com in spreading the word about support resources available to help our troops and their loved ones. Tell your friends about Noanie.com!


Announcements


Click to donate for free to feed homeless vets
Misc TOP

Site info & Disclaimer TOP

DISCLAIMER
& SITE INFO

Noanie.com serves as a directory of links to resources that may be helpful to those serving (or who have served) in the armed forces and their loved ones.

Noanie.com does not guarantee the accuracy of info contained within the web site nor guarantees the accuracy of content in web sites that are linked to and referenced on this site.

The appearance of links does not constitute endorsement by Noanie.com.

Noanie.com is NOT endorsed by the United States Military, the Department of Defense, The United States Government or any other federal, state, church, religious or military governing body or agency.

Noanie.com is NOT a registered nonprofit group. Noanie.com is privately funded and operated by Noanie DeFalco and Jane (the webmaster letsroll4liberty@yahoo.com ). We do not ask for donations to keep the site running.



9/11/01 Dedication